"By The Roadside" is a series portraying the animal road toll that we often drive past quickly, but very rarely look at for too long. Hundreds of thousands of animals are killed each year after being hit by motor vehicles on Australian roads Please, if you hit an animal, please stop your car and check them. They may be still alive. They may have babies in their pouches. They may need to be moved so that their mate does not also get hit whilst grieving. Please stop.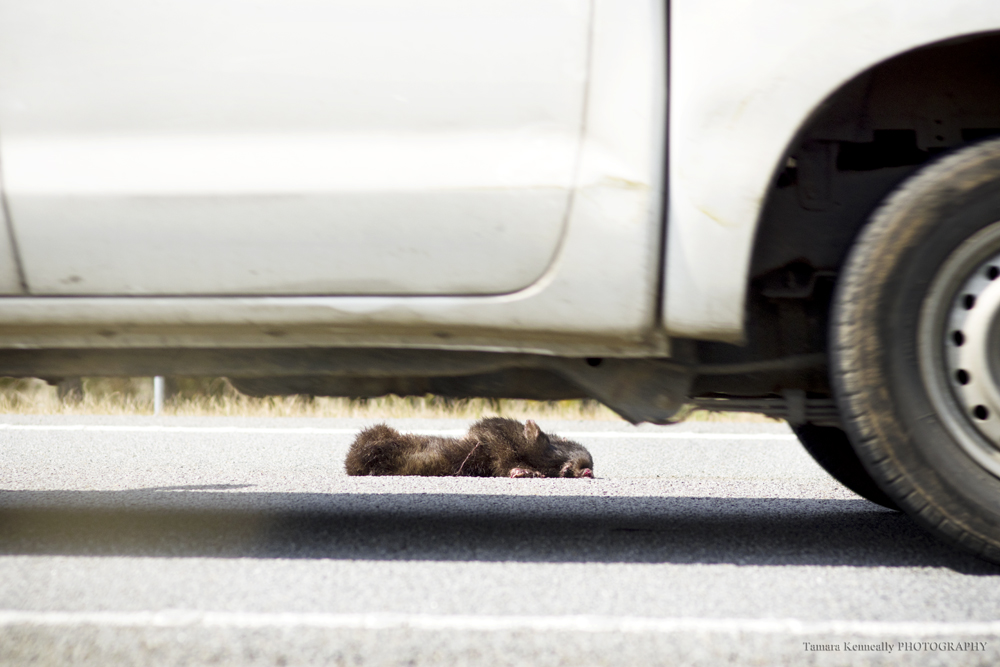 Driven over, driven around. Driven over, driven around. This is the end for this magnificent wombat.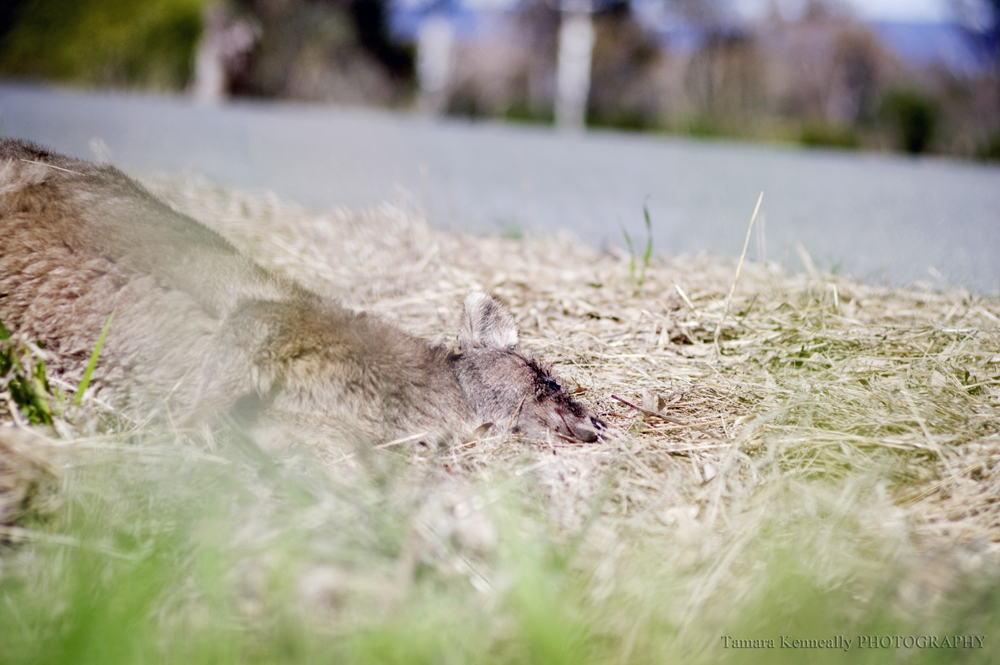 The dead and dying, driven past thousands of times per day. If he was a dog, how many people would have stopped?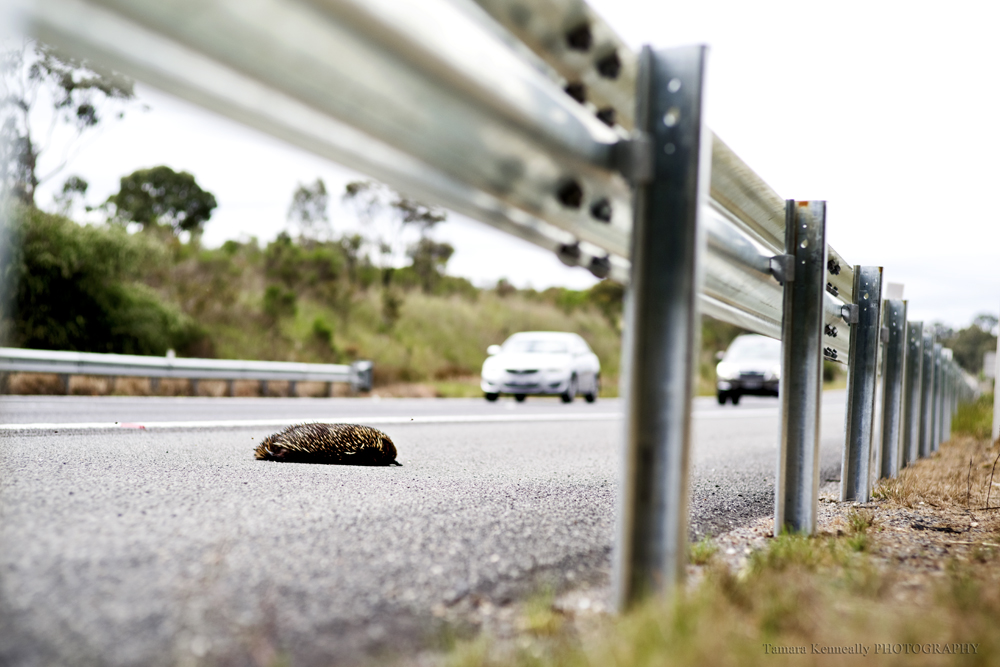 Even with an armour of sharp spines, he had no chance crossing this highway. Echidnas move at a speed of 2.3 kilometres per hour. The cars on this highway move at a speed of 110 kilometres per hour.


The Australian Wood Duck. When they are not being blasted out of the sky by hunters and left to die from injuries in reeds on wetlands, they are being hit by cars. This beautiful girl met her end on this road and she will have a mate out there grieving for her.


hese two boys were dead, but I don't think they died quickly. Twenty metres down the road, an adult female kangaroo was wide awake with a broken leg and facial injuries. She was left in the middle of the road, left to die in agony. Whilst I sat with her and waited for help, I watched whilst people drove right past us, not giving a damn. What kind of person doesn't care about the suffering of others? What kind of black hearted, cold person doesn't care that someone is dying on the side of the road. Somedays I don't think I want to be known as a human.


A big possum in the prime of his life dead on the side of the road.
"By The Roadside" is a work in progress.
.