There was a party last weekend (7th June)!
A huge sheep party for Trouble and Greedy who turned one!
Pancho wore a hat, Limpy wore a hat, even Whiteface wore a hat but Righty would not be seen dead in a hat.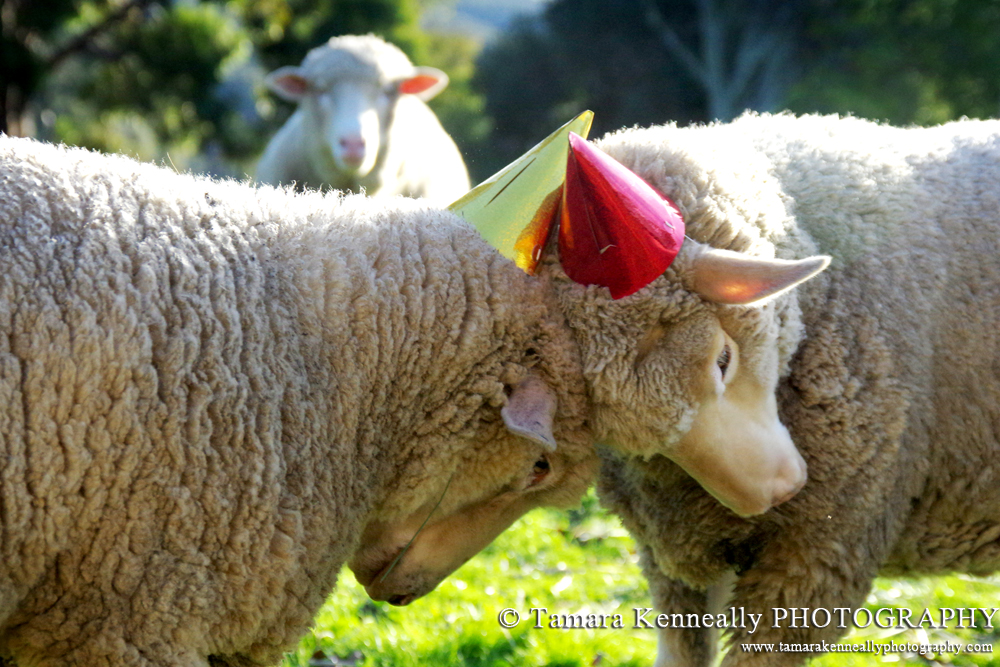 Seems such a long time since I first met both of them and they sat in the passenger side of the car up to Lefty's Place with me.
Party Time!!
Please don't use my images without permission. All images are Copyright Tamara Kenneally