Spring was found on the ground of a intensive meat chicken farm. She was found in a shed full of about 60,000 chickens of 6 weeks old who were nearly ready to be slaughtered.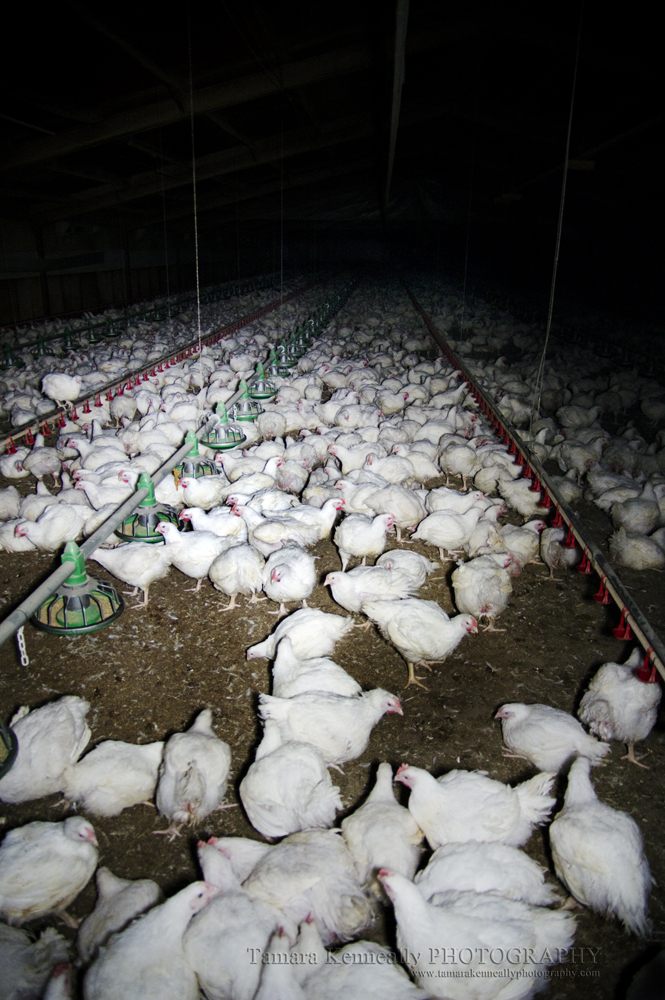 Spring was huddled on the ground unable to move. She was half the size of all the other chickens and was foraging through the floor that was covered in chicken poo, the poo was inches thick throughout the entire shed. Spring was too small to reach the feeders and the water, so she was dying of dehydration. We decided to take her with us. In a sea of thousands of chickens who were about to experience the horror of being caught, having their bones broken by rough  workers, being thrown on to a truck and then slaughtered, it's difficult to not take them all – but we can't, so we have to just take the birds who need it the most.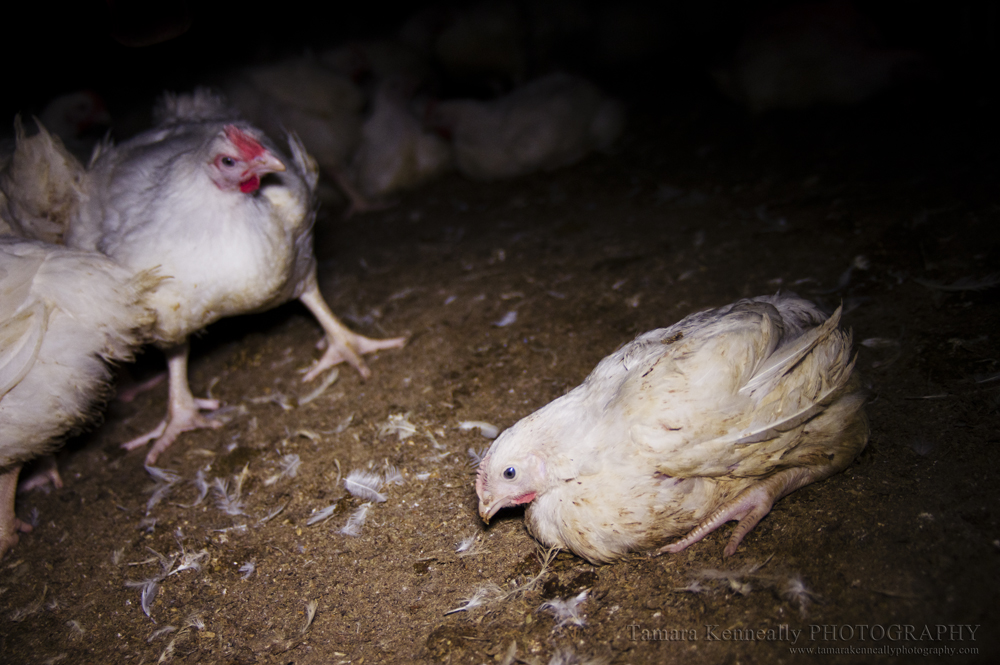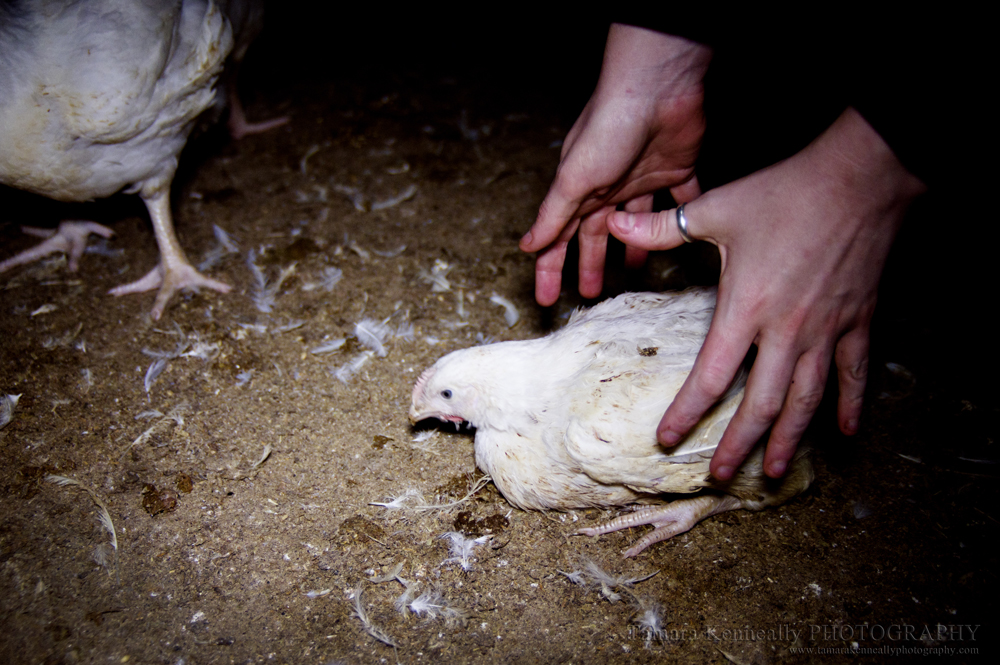 As soon as we got Spring to the car it was evident that she was so incredibly thirsty, She wouldn't stop drinking water from my friend's hand. She drank and drank and drank. The poor little hen had not been able to get to water for quite some time.


Meat chickens are called "broiler" chickens and they have been selectively bred to grow as large as possible in the shortest amount of time possible. Humans have an insatiable appetite for chicken meat, we never stop eating it, yet no one stops to think that they are actually eating a baby bird who was still chirping and had blue eyes when they died. No one thinks about the fact that these chickens have been living in their own poo for nearly two months and now they are eating that body that was completely covered in poo. Revolting. Over 600 million broiler chickens are slaughtered for human consumption every year in Australia. Every year.


We got Spring home. We also rescued two other broiler chickens that night named Constance and Marshmallow. Spring sat on a towel in front of the heater, unable to move because of her little body that was so malnourished that it no longer worked. She sat there with her friends and drank and ate. She was still covered in poo and she was so little. It became apparent that she was in great pain and that she would never walk again. After nearly a week of care from my wonderful friend and advice from a leading bird vet, Spring was gently put to sleep. At least her body was spared being ripped apart, disrespected and eaten by humans. At least there is that.








I named her "Spring" in line with other two little broiler chickens I once loved named "Autumn" and
"Summer". I hope they are all together somewhere experiencing something greater than they ever had on earth and enjoying being free of their horrific bodies.



Please don't use my images without permission. All images are Copyright Tamara Kenneally